Total Protection Roofing System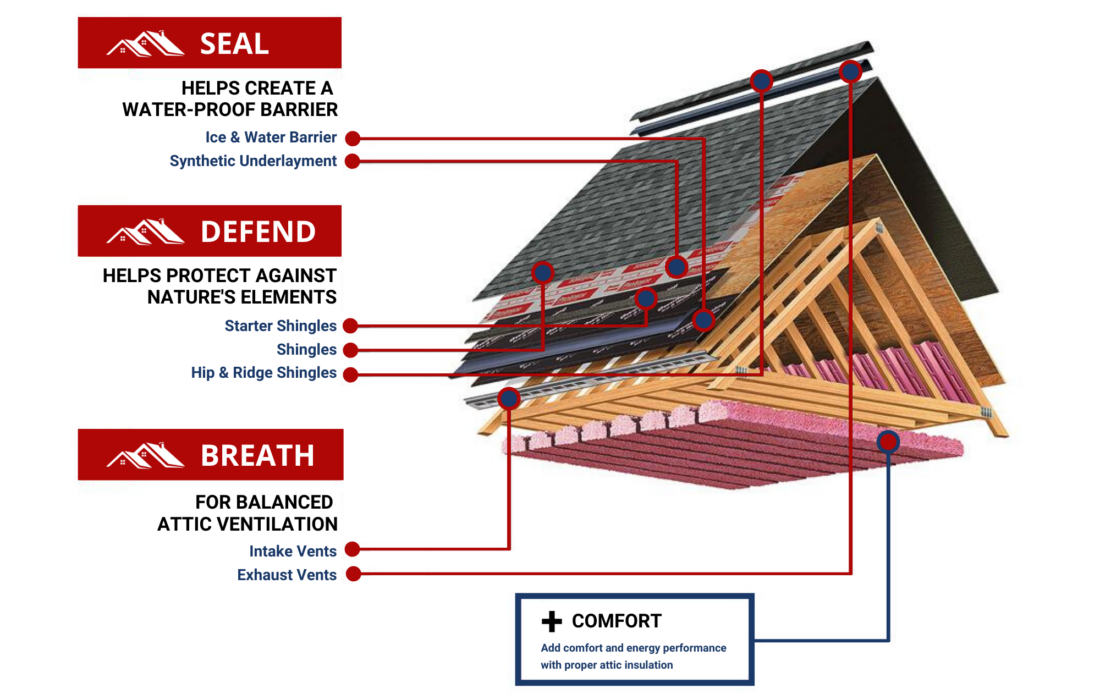 Craftsmanship is what we strive for, for the sake of both our reputations and our clients' peace of mind.
FREE ESTIMATE
Customer Testimonials
Michael Nalbandian is now officially my corporate roofer. We had the rain storms around Thanksgiving and our roof sprung leaks is multiple places. We called several roofing companies, many of... read more which did not even respond, came off as busy and careless. But Michael showed up, he was very responsive, very reasonable priced and thorough, and did a good job. He warranted his work well, and one set of rains later, we are thus far leak free. If we have any more roof issues, we are calling Ikon Roofing. Thank you

Arsen Hovanesyan


December 13, 2022

I found Ikon along with other roofing companies on Yelp. I hired Ikon because they took the time to explain the process thoroughly. Their presentation was great which turned out... read more to be a reflection of their work. My roof was old and had previous leaks. They replaced my roof and it looks great! The team was very responsive, professional and took the time to explain the replacement process thoroughly. They also provide a great warranty which is comforting. Will definitely recommend!

Michael Chase


August 22, 2021

Honest and upfront company. We had some repairs done on our house due to high winds. We called Ikon Roofing and they gave us a great price and handled the... read more repairs the next day. Hassle free service with great warranty. We will definitely recommend them to friends and family.

zviad antadze


September 22, 2021

We called a few roofing contractors for estimates for our much needed roof replacement. What set Mike apart from others was his professionalism and punctuality. Appointments were always kept, the... read more estimate and contract were clearly written. During the process I had questions and Mike was quick to respond every time. The tear off, repairs and roof replacement went without a problem and when the crews were finished our yard was cleaned of all debris and nails. It's obvious they know their business and they are all about customer service. I recommend Mike and his crew.

Zarutsky LIVE


March 22, 2022

Mike and his crew did a great job replacing my roof. I had gotten multiple quotes but Mike gave me the best price. There's been some heavy rain recently and... read more everything is holding up as expected. Overall, it was a pleasant experience dealing with Ikon.

Gevorg Mkrtchyan


January 22, 2022

I had an excellent experience with Ikon Roofing! I was referred by my neighbor who just had their roof newly installed and was very satisfied. Immediately from the first... read more conversation I could tell they're very professional, and our subsequent interactions validated my initial impression. The team was punctual, courteous and their pricing was great (I shopped 3 other places and planned to go with whoever I felt most comfortable with). Above all I'm truly thankful for their integrity and high quality workmanship, I had peace of mind the entire time for having chosen the right company. I highly recommend them!

Marina


August 22, 2021

Very professional and accountable. The quote I received was what the job finished for. I quoted the project out and they had the lowest bid so I was surprised that... read more they actually did it for the price quoted. I have had issues in the past with dishonest vendors and it was refreshing to finally find an honest one. Thank you Ikon Roofing!

Jack Bazerkanian


February 22, 2022

I used Ikon for an emergency repair. The guys that came out made the issue painless. The quote was quick and their prices were fair.

Vache Gyulnazaryan


August 22, 2021

Thank you Mike and the Ikon Roofing crew. We could not be happier with our new roof. Your professionalism, communication, and quality work was very much appreciated. Great work!

NATALIE HAGOPIAN


August 1, 2022

Reached out to Ikon Roofing because we had a leak and they showed up within a few hours to the rescue. Mike and his team came out and to investigate... read more the issue. My roof was in very bad shape. I had Ikon Roofing replace the entire roof for fair estimate. They finished the job very quickly . I appreciate all hard work. You guys are awesome. A+

Roger Thom


August 22, 2021
Why Work With Us?
At Ikon Roofing, we are committed to providing exceptional quality and competitive prices to our customers. Our customer-centric approach ensures that we are able to address the unique needs of each and every one of our clients. No matter the type of property or its location, we are dedicated to delivering comprehensive roofing solutions to meet our customers' needs. Our ultimate goal is to establish long-term, mutually beneficial relationships built on trust and satisfaction with our service.
Fast Response Time
Same Day Estimates
Expert Roofers
Call Now and Save Today
WE ONLY WORK WITH THE HIGHEST QUALITY MANUFACTURERS