Emergency Services
At Ikon Roofing, emergency response teams are available 24/7, 365 days a year. We are equipped to handle all types of residential and commercial roofing emergencies. We offer fast, effective, emergency roof repairs to minimize damage to your property.
With Ikon Roofing you will receive:
• Our Preventive Maintenance program emergency calls take priority.
• An existing condition report with detailed photographs.
• Level of professionalism, high quality workmanship, great customer service and commitment to safety.
• Our highly trained roofing professionals will inspect the condition of your roof, assess the damage and perform on-the-spot emergency repairs.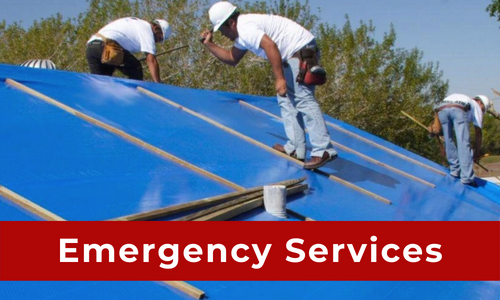 Why Choose Ikon?
When you hire Ikon Roofing for your emergency roof repair, you'll be working with one of the best.